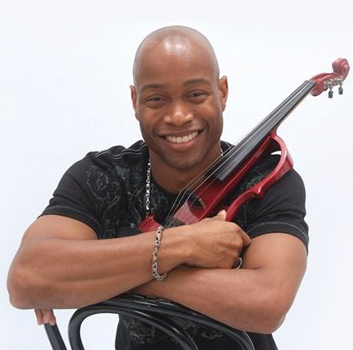 Greetings!  Welcome to my new website!  My goal is for the website to be concise, informative and easy to use.  Putting the website and promotional materials together has been quite the process but I have had an amazing team of people to help make this possible.  I am excited about the direction I am going in and I am thankful to those people that have supported me throughout this entire process.
I began my career as a music educator thinking I would retire in the same field.  I have always had a passion for working with students and impacting their lives positively.  I enjoyed teaching and it gave me great joy to see my students succeed not only in music, but in life.  For personal reasons, I decided to stop teaching in the public schools and that is still one of the most difficult decisions I have ever made in my life.  I had been Djaying school dances for a couple of years at that point and did some guest conducting with some of my colleagues' students.  To maintain some type of income, I played violin at wedding ceremonies on the weekend.
I had the pleasure of meeting John Taylor (My Web Designer, Marketing Consultant) at a MWEP (Michigan Wedding and Event Professionals) meeting almost a year ago.  I expressed to him how I would like to move to the next level with my music goals.  Unsure of the entire process of advancing my career I leaned on John to guide me in rebranding and marketing myself.  From interviewing former clients of mine to providing me with thought provoking books and advice John has been by my side throughout this entire process.  John also helped me secure the services of Craig Tucker (Copywriter), Ben Friedkin (Photography), and Andy Owen (Videography).  All four individuals are professional and helped organize everything you currently see on the website.
I am very excited to move forward using this website and blog as a forum to educate, motivate, and inspire people of all ages not to let anything stop them from reaching their goals and dreams.  I would like to thank my parents for supporting my musical aspirations at a young age and my brother Reggie Page for inspiring me to be my best musically.  I thank God every day for the many blessings he has bestowed upon me and last but not least, I thank my wonderful wife for loving me providing me with the confidence to know that anything is possible.
Thank you for taking the time to visit my website, and if you have a suggestion, or comment about the new site please feel free to share it with me!